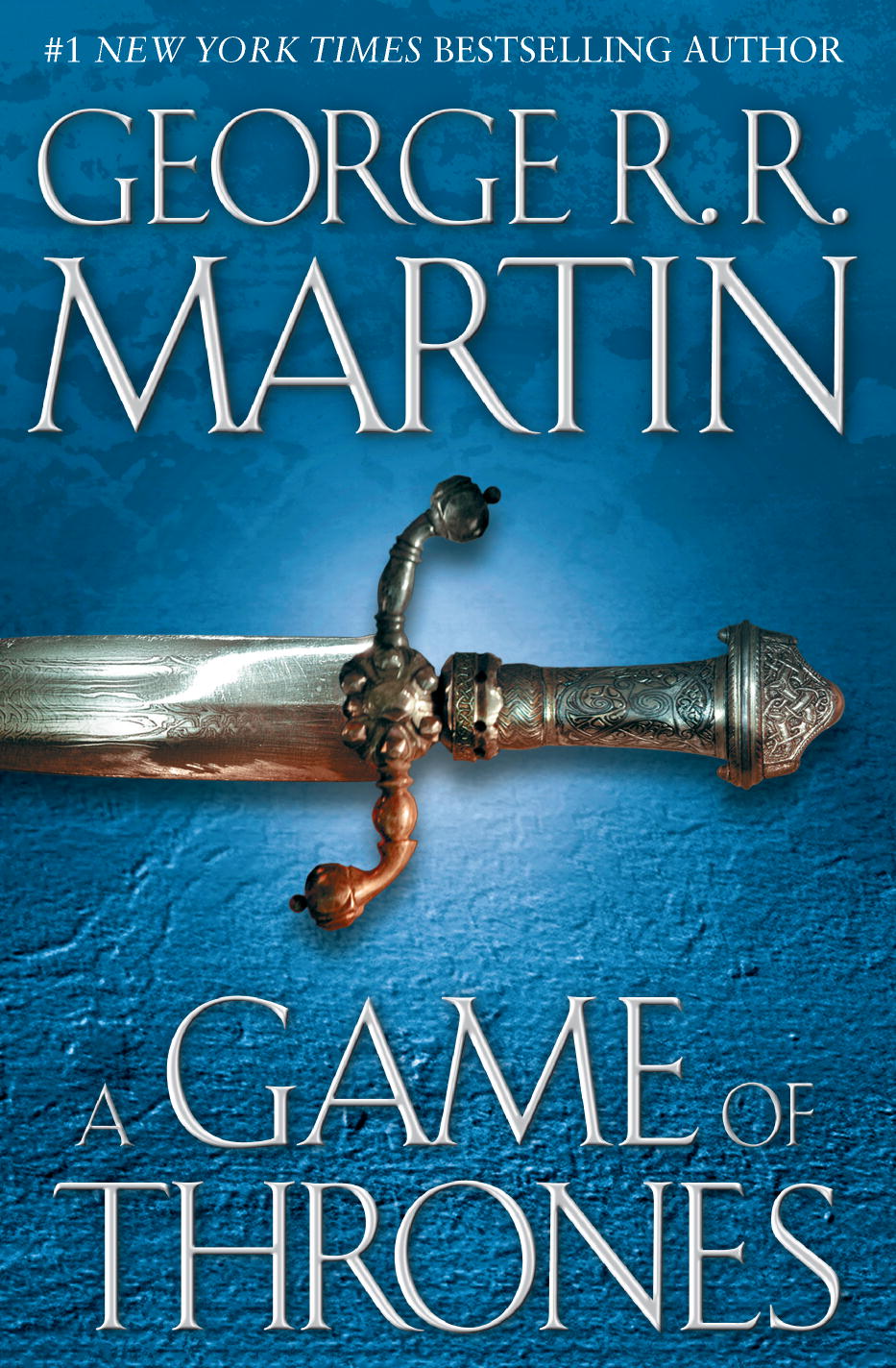 'Game Of Thrones' written by George R. R. Martin is the first book in 'A Song of Ice and Fire' series. It is a modern fantasy epic set on a fictional empire in the medieval era.
The book narrates the story of different houses and families; their struggles to gain the upper hand in a deadly war and rule the kingdom. A mammoth-size wall of ice which protects the kingdom from the dark supernatural beings outside gets frail and feeble day by day, and those who think they are safe within the walls are not so safe anymore. On contrary to 'the Good defeats the Evil' cliché, this book is entirely unpredictable. It is filled with twists and turns and almost every chapter ends with a cliffhanger. While the main part of the story deals with the struggle for the throne following the death of the new king, the book also describes the dream of the exiled heir of the overthrown king to reclaim the throne, and the story of Night's Watch, a group of men sworn to protect the kingdom from the dark forces that lie beyond. As wars rage on, poverty and plunder spread, families are torn apart, castles are destroyed and instability rules the kingdom along with the imminent threat of endless winter. In this war for survival, some fight with swords and weapons, while others fight with words and poison. No one plays the protagonist, and no one plays the antagonist, it is just a group of people from different backgrounds fighting against each other for survival. The characters are often faced with harsh choices and are sometimes left with no choice at all. My favourite character is Arya Stark, a fierce girl of nine, who displays great courage and wisdom at such a young age. The book is told from the point of view of 9 different characters, which increases the depth and finesse of each character. But the ultimate question remains – who will survive this war for power and sit on the Iron Throne?
A classic tale by a master plotter which triggers a landmark series, this book is packed with drama, politics, intrigue and action with just a sprinkle of the fantasy element. This is one of those rare novels which grips you from page one, and makes you exclaim "Classic!" I rate this book 4/5 and recommend this to all those who love reading modern fantasies, which keeps you captivated till the end and leaves you wanting more. The Game of Thrones: You win or you die.
Reviewed by Gouri G. L.